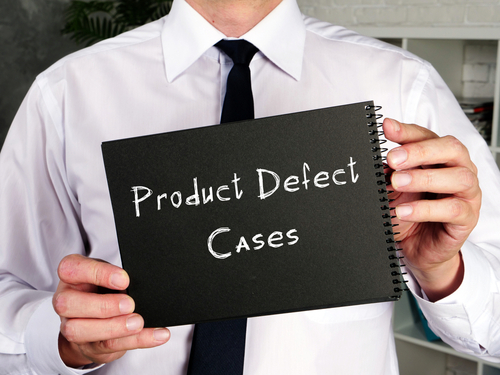 Our homes are filled with numerous household goods, ranging from electric appliances, cleaning products, and toys. Unfortunately, design and manufacturing defects can make these products highly unsafe for ourselves and our families.
Common Injuries Caused by Defective Household Products
Defective household products can lead to a wide variety of physical injuries, including:
Burns
Electrocution
Poisoning
Toxic exposure
Suffocation
Choking
Drowning
Puncture wounds
Crush injuries
Broken bones
Head injuries
Common Defective Product-Related Causes of House Fires
Defective household products often cause house fires, leading to injuries such as burns and smoke inhalation injuries. Products that can spark residential fires include:
Ovens
Stovetops
Deep fryers
Toaster ovens
Space heaters
Electric fireplaces
Power strips
Lamps and other light fixtures
Washers and dryers
Window air conditioner units
Dishwasher
When these products are defectively designed or manufactured or come with inadequate instructions or warnings, they can cause house fires either by giving off heat that ignites other flammable materials (such as a stove or space heater causing something to catch fire), or by an electrical short that triggers a fire.
Defective Children's Toys
Children's toys are often the subject of recalls due to design and manufacturing defects. Toys must be specifically designed to avoid causing injury, as young children may not use the due care and caution that an adult would be expected to use. Defective children's toys can cause injuries such as:
Poisoning
Toxic exposure
Choking
Drowning
Burns
Lacerations
Abrasions and avulsions
Broken bones
Dislocated joints
Soft tissue injuries
Head and traumatic brain injuries.
Some of the common defects that children's toys may suffer include:
Sharp edges
Small, detachable or dislodgeable parts that can then be swallowed
Inadequate instructions for safe use, or warning labels advising age appropriateness
Use of harmful or toxic chemicals, especially for toys that can accidentally be ingested
Other Common Defective Household Goods
Other examples of household products that may suffer from design, manufacturing, or warning defects include:
Cleaning products
Cosmetics
Personal care products, such as soaps, powders, toothpastes, or deodorants
Electronics, including cell phones, laptops, tablets, or televisions
Furniture
What Are Your Rights If You Have Been Injured by a Defective Household Product?
If you have been hurt by a defectively designed or manufactured product or a product that came with inadequate instructions or warnings, you may be entitled to pursue a products liability claim against the manufacturer and retailer of the defective product to recover compensation for expenses and losses that you have suffered, including for:
Costs of medical treatment and rehabilitation of injuries
Repairs to home or other property damage
Lost wages or income if you miss time from work because of injuries
Loss of future earning ability due to permanent disabilities caused by injuries
Physical pain, emotional distress, and loss of quality of life because of injuries, scarring, or disability
In New Jersey, product liability is considered "strict liability," meaning that you do not need to prove that a manufacturer or retailer committed negligence. Instead, you only need to show that the product that harmed you was not reasonably safe or fit for its intended purposes.
Contact a Chatham Personal Injury Lawyer to Discuss Your Defective Product Case in New Jersey
Did you or a loved one sustain serious injuries in New Jersey due to a defective product? Don't let the medical bills pile up while you wait for the negligent party or their insurance company to do the right thing. Right now, you need an aggressive personal injury attorney on your side, fighting to get you the compensation you need, want, and deserve. The skilled attorneys at Blume, Forte, Fried, Zerres & Molinari represent clients injured in Parsippany, Mount Olive, Rockaway, Union City, and throughout New Jersey. Call (973) 635-5400 or fill out our online contact form to schedule a free consultation about your case. We have an office conveniently located at One Main Street, Chatham, NJ 07928, as well as offices in Jersey City, Sea Girt, and North Bergen.
The articles on this blog are for informative purposes only and are no substitute for legal advice or an attorney-client relationship. If you are seeking legal advice, please contact our law firm directly.