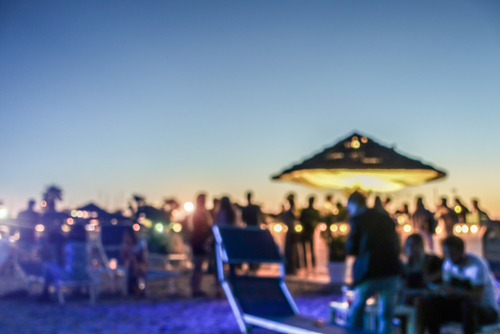 Around this time of year, college students across the country get to enjoy spring break. Many students choose to use their break from school to go on vacation or to party. However, students who choose to travel or party during their spring break should also be aware of the risks of injury that may arise from being a little too careless as they try to have fun. Here are five of the most common kinds of injuries that students should look to avoid if they travel or party during their spring break vacation. 
Alcohol-Related Injury
Excessive alcohol consumption is a regular feature of many spring break parties and vacations. But college students who drink to excess may end up suffering serious injuries, including due to alcohol poisoning, falls, motor vehicle accidents, or fights. Spring breakers should always drink responsibly if they choose to enjoy alcohol on their vacation. 
Violent Crimes
Unfortunately, violent crime rates tend to increase during spring break in popular vacation destinations for college students. Causes of this spike include criminals preying on unsuspecting or drunk tourists, along with alcohol fueling violent behavior by partying students. Examples of violent crimes that can happen on spring break vacations include assaults, muggings or armed robberies, sexual assaults, or even homicides. Students away for a spring break vacation can help avoid becoming the victim of a crime by avoiding being out late at night, always staying in groups, avoiding excessive drinking, and staying vigilant while out on the town.
Motor Vehicle Accidents
Many college students choose to travel to their spring break destination by driving. Others often rent vehicles after arriving at their destination. However, this puts spring breakers at risk of motor vehicle accidents due to distracted driving, drowsy or fatigued driving, or intoxicated driving. Spring break vacationers are also at higher risk of getting into an accident when they are unfamiliar with the area and thus are more likely to get lost or confused by traffic patterns. Students should always take turns at the wheel if going on a long road trip, should also practice defensive driving, and never assume that other drivers around them are paying attention or will follow the rules of the road. 
Bar and Club Injuries
While bars and clubs have a legal duty to not serve or to stop serving a customer who is or becomes visibly intoxicated, in busy, crowded spring break bars it can be harder for bartenders and bouncers to notice the signs of someone becoming a little too drunk. Unfortunately, bars and clubs are also places where emotions can run high, especially as people become intoxicated. This can lead to fights, assaults, sexual assaults, or even shootings which can injure the participants of an altercation as well as innocent bystanders.
House Party Accidents
House parties are another frequent way for college students to spend their spring break, whether that means staying at home or at the school or renting a vacation home in a spring break destination. But the same hazards of bars and clubs also apply to house parties, especially parties that have many attendees.
Contact a Chatham Personal Injury Lawyer to Discuss Your Accident Case in New Jersey
Did you or a loved one sustain serious injuries due to an accident in New Jersey? Don't let the medical bills pile up while you wait for the negligent party or their insurance company to do the right thing. Right now, you need an aggressive personal injury attorney on your side, fighting to get you the compensation you need, want, and deserve. The skilled attorneys at Blume, Forte, Fried, Zerres & Molinari represent clients injured in Parsippany, Mount Olive, Rockaway, Union City, and throughout New Jersey. Call (973) 635-5400 or fill out our online contact form to schedule a free consultation about your case. We have an office conveniently located at One Main Street, Chatham, NJ 07928, as well as offices in Jersey City, Sea Girt, and North Bergen.
The articles on this blog are for informative purposes only and are no substitute for legal advice or an attorney-client relationship. If you are seeking legal advice, please contact our law firm directly.