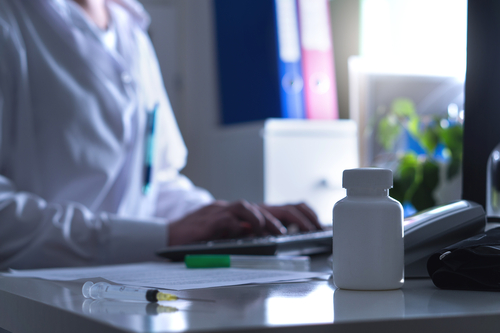 Medical negligence can have devastating or even life-threatening consequences for a patient. Below are some of the most common examples of medical negligence. If you believe you have been harmed by negligent errors of your medical providers, reach out to a medical malpractice lawyer today for help in understanding your legal rights and options and in pursuing a claim for compensation for your harm and loss. 
What is Medical Malpractice?
Medical malpractice or negligence occurs when a healthcare provider, such as a hospital, doctor, nurse, physician's assistant, or physical therapist injures or otherwise causes harm to a patient through a negligent or reckless act or omission. Not every error by a medical provider will rise to the level of medical negligence. Instead, an error only constitutes malpractice when:
The provider has failed to render treatment in accordance with the standard of care, typically defined as the treatment actions and decisions that other reasonably prudent healthcare providers of similar training and experience would have undertaken under identical or similar circumstances.
The patient was harmed by the provider's breach of the standard of care. In other words, a patient must show that they would not have suffered harm but for the violation of the standard of care.
The patient incurred losses that they can be financially compensated for.
Even if a patient suffered an adverse outcome of their treatment, if other providers would have made the same decisions and actions that the patient's provider did, then the law will not hold the provider liable for malpractice.
Examples of Medical Malpractice
Examples of common medical malpractice claims include:
Misdiagnosis, delayed diagnosis, or failure to diagnose
Failure to take full patient history or complete full patient exam
Failure to order testing or scans
Misinterpreting or failing to review diagnostic scans and laboratory results
Surgical errors, including wrong patient or wrong site surgery, improper surgical technique, failure to monitor for or respond to complications, or leaving equipment inside the patient
Medication errors, including dosage errors or administering medication to the wrong patient
Lack of proper discharge instructions or follow-up care
Prematurely discharging a patient
Not consulting with specialists or referring a patient to a specialist
Pursuing a Medical Negligence Claim
Medical malpractice claims represent one of the most factually and legally complex types of legal claims. In most cases, an injured patient will need to obtain expert testimony to explain what the applicable standard of care was in their treatment and how their provider's conduct failed to meet that standard. This makes it critical to seek out the assistance of an experienced medical malpractice attorney.
A patient who succeeds in a medical negligence claim may be able to recover compensation for the losses they have suffered, including for:
Costs of medical treatment for injuries or health conditions that were inflicted by a provider's negligence
Lost wages or income if work is missed while recovering from injury suffered from medical malpractice
Loss of earning capacity due to permanent disability
Pain and suffering, or emotional trauma and distress
Loss of enjoyment or quality of life due to scarring/disfigurement or disability
Contact A Medical Malpractice Attorney for a Consultation About Your Case in New Jersey
Were you or a loved one injured due to medical malpractice in New Jersey? Then you need to talk to an experienced medical malpractice lawyer as soon as possible for guidance on how to proceed. The Chatham medical malpractice attorneys at Blume, Forte, Fried, Zerres & Molinari are prepared to assist you with your legal claim. We represent victims of negligent surgeons, doctors, nurses, and pharmacists throughout New Jersey, including Parsippany, Mount Olive, Rockaway, and Union City. Call us today at (973) 635-5400 or fill out our online contact form to schedule a consultation. We have an office conveniently located at One Main St., Chatham, NJ 07928, as well as offices in Jersey City, Sea Girt, and North Bergen.
The articles on this blog are for informative purposes only and are no substitute for legal advice or an attorney-client relationship. If you are seeking legal advice, please contact our law firm directly.