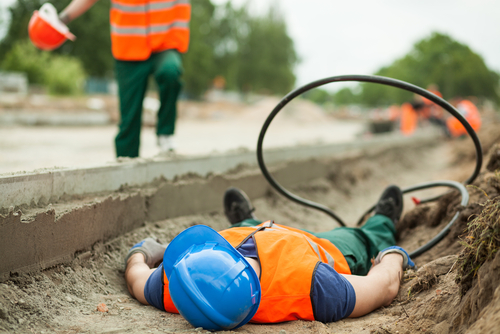 Construction sites are among the most dangerous workplaces in New Jersey. Construction site accidents are unfortunately a common occurrence, and many of these accidents are caused by defective equipment, including forklifts and backhoes, heavy machinery, or power tools. When a construction worker is injured by defective equipment on the worksite, the equipment manufacturer may be liable to compensate the injured worker for the losses they have suffered due to their injuries.
How Can Construction Equipment Be Defective?
There are three types of defective product claims under New Jersey law:
Design defects, which alleges that a product's specifications are inherently unsafe and that there are alternative safer designs.
Manufacturing defects, which involve specific examples of products that are made and do not conform with the design specifications of the product, usually due to poor materials or quality control at the factory.
Failure-to-warn, also known as a marketing defect, which claims that the product came with inadequate instructions as to its safe use and/or inadequate warnings as to the risks in using the product.
Common Examples of Construction Equipment That Suffer Defects
Examples of construction equipment and tools that are frequently implicated in defective product claims include:
Forklifts — Forklifts may suffer from defects that include a lack of safety equipment for the operator or lights and sirens that warns those around the forklift of movement.
Cranes — Defects in cranes may include design or manufacturing defects that may cause the equipment to inadvertently drop loads, causing crush injuries, broken bones, and head and traumatic brain injuries.
Scaffolding — Scaffolding is modular equipment of metal frame and planks that are used to provide an elevated temporary working surface. When poor materials or manufacturing techniques are used to make scaffolding parts, it can lead to a failure and collapse when used in completed scaffolding.
Steps to Take If You Are Injured by Defective Equipment on the Construction Site
If you have been injured by defective machinery or equipment on the job at a construction site, steps you should take to ensure your rights to financial compensation and benefits include:
Notify your employer of the accident as soon as possible. If you delay reporting that you suffered an accident or injury at work, you may jeopardize your eligibility for workers' compensation benefits.
Document the accident scene if possible, using your cell phone to take photos or video of the area where your accident occurred and the defective equipment that caused your injury.
If possible, request that the equipment be preserved (i.e. not repaired or thrown out) so that it can be inspected by an expert to determine the nature of the defect.
See a doctor as soon as possible to get examined for any injuries you suffered. While you may seek emergency care anywhere, if you want regular treatment covered by workers' compensation you may be required to see a provider approved by your employer or its workers' compensation insurer.
Follow all treatment recommendations and instructions that your doctors give you.
Keep copies of all bills and invoices you receive.
Speak with an attorney to discuss your legal rights and options for obtaining compensation for your injuries.
Contact a Chatham Workers' Compensation Lawyer to Discuss Your New Jersey Workplace Injury Case
A workplace injury can be devastating, particularly if it prevents you from returning to work for an extended period of time. Although New Jersey Workers' Compensation laws are supposed to provide you with reimbursement for medical expenses and replacement pay for missed time at work, it is not always easy to get the Workers' Comp benefits you deserve. That is why you should speak with a knowledgeable Workers' Compensation lawyer about your situation and get guidance throughout the claims process. The experienced Workers' Compensation attorneys at Blume, Forte, Fried, Zerres & Molinari represent clients in Bayonne, Hoboken, West New York, Kearny, and all across New Jersey. Call (973) 635-5400 or fill out our online contact form today to schedule a free consultation about your work injury case. Our main office is located at One Main Street, Chatham, NJ 07928, and we also have offices in Jersey City, Sea Girt, and North Bergen.
The articles on this blog are for informative purposes only and are no substitute for legal advice or an attorney-client relationship. If you are seeking legal advice, please contact our law firm directly.