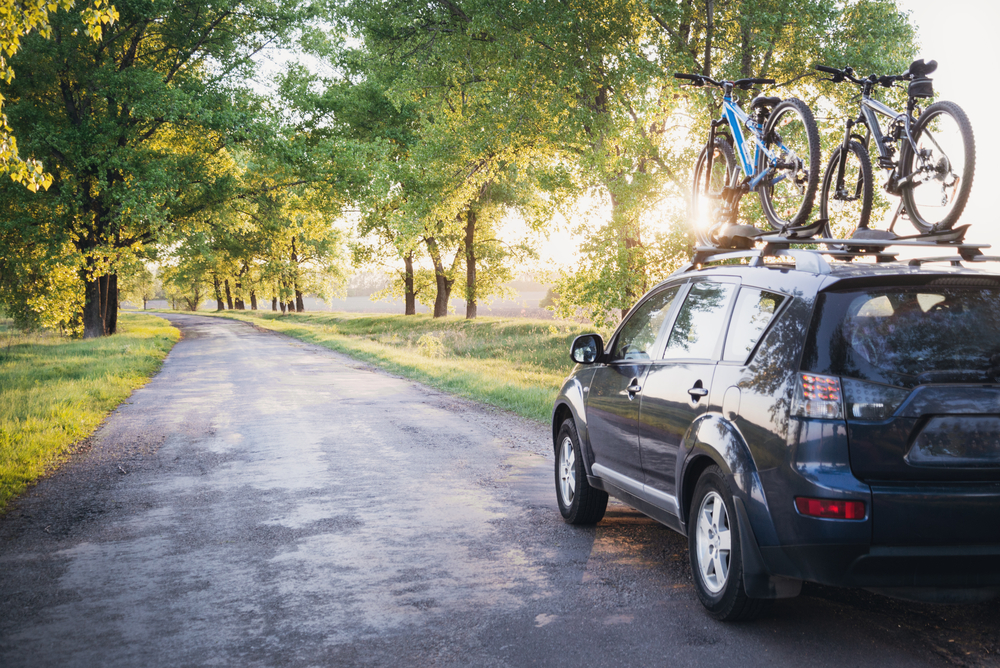 The summer season often means getting out on the road for a drive or to travel for vacation. While enjoying great weather in your vehicle can be an enjoyable experience, it is also important to take proactive steps to help keep yourself, your passengers, and others on the road safe from an accident. Here are some essential summer driving tips to avoid being involved in a car accident or getting unexpectedly delayed on a road trip.
Top 10 Tips to Avoid Delays and Car Accidents This Summer
Ten important tips to follow to help reduce your risk of finding yourself in traffic delays or a motor vehicle accident this summer include:
Keep up with routine maintenance – Make sure that you keep up with the recommended maintenance schedule provided by your vehicle's manufacturer. In particular, it is also advisable to have your car serviced before leaving for a long road trip, so that your mechanic can ensure that your vehicle is in prime condition. This can help reduce your risk of a breakdown or a mechanical failure that may lead to an accident. A pre-trip service should check key car components such as the air conditioning system, brakes and tires, the battery, fluids and the hoses that deliver them, timing belts, and wipers.
Check your tire – Before you set off for a road trip and each day you plan to do a full day of driving, you should check the condition of your tires. This includes ensuring that your tires have sufficient tread and do not have any damage. In addition, you should also check to make sure that your tire is inflated to the air pressure recommended by your vehicle's manufacturer. 
Evaluate renting vs. driving your own vehicle – If your vehicle needs significant maintenance, you may be better served renting a vehicle for a road trip. Renting a car may also be a better option for long travel if you have a less fuel-efficient vehicle, since you can rent a much more efficient car such as a hybrid or an electric vehicle. 
Plan for bad weather – Before setting off for the day on a road trip or vacation, you should check the weather. It can also help to check long-term weather forecasts before road trips, which may help you to avoid severe weather like tropical storms. 
Stay hydrated – If you are sitting in front of your vehicle's air conditioner or if you have the top down on a convertible, it is also important to remember to stay hydrated during a long drive. Dehydration can lead to fatigue, which is a serious risk factor for auto accidents. Staying hydrated will also force you to stop for bathroom breaks, which will give you an opportunity to stretch and rest. 
Slow down – Give yourself extra time to get to your destination by your planned arrival time, so that you do not feel the need to exceed the speed limit. Also, avoid making sudden or aggressive maneuvers when out on the road. 
Keep an emergency kit in your vehicle – You should pack an emergency kit in your vehicle before a road trip, which should include a first aid kit, bottled water, a charger for your cell phone, a flashlight, gloves, simple tools, hazard triangles, and blankets.
Watch out for motorcycles – Summer is also a perfect opportunity for motorcyclists. This means drivers should be extra vigilant for motorcycles on the road since the smaller size of a motorcycle makes it easier for drivers to miss. 
Avoid drowsy or fatigued driving – Feeling drowsy or fatigued can impair your reaction times, perception, and judgment. If you begin to feel tired behind the wheel, consider stopping for the day or at least pulling into a rest stop or parking lot for a nap to give you a short boost of energy to help you get to your destination. 
Avoid distracted driving – Finally, try to avoid being distracted by your navigation system, radio, or passengers. Keep your full attention on the road. If you begin to feel yourself going on "autopilot," take a break or switch driving duties with another driver in your vehicle. 
Contact a Chatham Personal Injury Lawyer to Discuss Your Car Accident Case in New Jersey
Did you or a loved one sustain serious injuries due to a car accident in New Jersey? Don't let the medical bills pile up while you wait for the negligent party or their insurance company to do the right thing. Right now, you need an aggressive personal injury attorney on your side, fighting to get you the compensation you need, want, and deserve. The skilled attorneys at Blume, Forte, Fried, Zerres & Molinari represent clients injured because of car accidents in Parsippany, Mount Olive, Rockaway, Union City, and throughout New Jersey. Call (973) 635-5400 or fill out our online contact form to schedule a free consultation about your case. We have an office conveniently located at One Main Street, Chatham, NJ 07928, as well as offices in Jersey City, Sea Girt, and North Bergen.
The articles on this blog are for informative purposes only and are no substitute for legal advice or an attorney-client relationship. If you are seeking legal advice, please contact our law firm directly.