Charles Blume 1904-1963: A LEGACY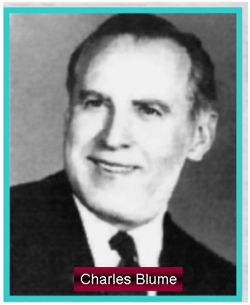 At the beginning of the Great Depression, John Blume's Father began his practice of law, opening his office at 11 Commerce Street, Newark, NJ.
Charles Blume attended the University of Newark Law School at night, graduating in 1929 at the age of twenty-five. He developed a small, successful law practice representing commercial clients. After John Blume joined him, the Father and Son Partnership thrived for nearly four years. During this time, the firm handled commercial matters and minor criminal defense cases as well as occasional personal injury cases.
John Blume remembers well the largest fee his Father ever earned - $15,000 - which paid for the home where he and his sister grew up. If Charles Blume had lived to 1997 he would see his son earn a jury award of over $8 Million in a medical malpractice case and $10.5 Million settlement in a wrongful death-auto case. A successful legacy indeed.
Schedule A Free Case Review
If you need to consult a New Jersey personal injury attorney, you need to contact Blume Forte Fried Zerres & Molinari. The initial consultation is always free.
Phone: (973) 635-5400
•

Fax: (973) 635-9339