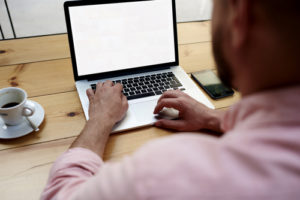 When an employee has been injured on the job, they are often eligible to receive workers' compensation benefits. There are several stipulations involved with this arrangement including the possibility of being assigned to light-duty work by both your doctor and employer. This article will describe some of the most frequently asked questions about light-duty work.
What is Light-Duty Work?
If a doctor does not feel like you are ready to jump back into your typical job-related duties but you are capable of working, then they may recommend that your employer put you on light-duty work. In general, light-duty describes job duties that are less physically or mentally demanding than your typical ones. Light-duty work may involve several restrictions including:
Sedentary: a job that mostly involves sitting, limited walking and standing, and limited lifting (limited to ten pounds)
Lifting restrictions: Broken down into three categories describing a person's lifting restrictions
One Handed Restrictions: work can only involve the use of one hand
Your doctor will assess your situation individually, and he may place these various restrictions on you based on your specific injury.
The Pressure to Return to Work
Many companies argue that they do not have light-duty work to offer to injured employees, and they also maintain that workers' compensation benefits provide a reasonable salary to injured employees. In response to an injury, many businesses will hire a temporary employee to help until the injured worker recovers. The injured worker will be able to maintain their salary, but they could also face an increased pressure to return to work. Employers may begin pressuring an injured worker to return because of:
A lack of staffing
Pending approaching deadlines
Employer does not believe the injury is serious
Despite these reasons, it's important not to fully return to work until your doctor approves it.
Do I Have to Agree to Light-Duty Work When Offered?
If your doctor has cleared you for light-duty work and your company offers you a position, then you must accept the offer. Failing to comply could cause you to lose your workers' compensation benefits earlier than you should. Your light-duty work assignments should never exceed the limits imposed by your doctor, and your employer never has the right to pressure you to fully return before you are ready.
Contact a Chatham Personal Injury Lawyer to Discuss Your New Jersey Workplace Injury Case
Did you or a loved one sustain serious injuries due to a workplace accident in New Jersey? Don't let the medical bills pile up while you wait for the negligent party or their insurance company to do the right thing. Right now, you need an aggressive personal injury attorney on your side, fighting to get you the compensation you need, want, and deserve. The skilled attorneys at Blume, Forte, Fried, Zerres & Molinari represent clients injured because of an accident at work in Chatham, Jersey City, Sea Girt, North Bergen, and all across New Jersey. Call 973-845-4421 or email us to schedule a free consultation about your case. We have an office conveniently located at One Main Street, Chatham, NJ 07928 and we also have offices in Jersey City, Sea Girt and North Bergen.
The articles on this blog are for informative purposes only and are no substitute for legal advice or an attorney-client relationship. If you are seeking legal advice, please contact our law firm directly.